Friday, June 17, 2011
Posted by Don Tolson in "Android Software" @ 09:00 AM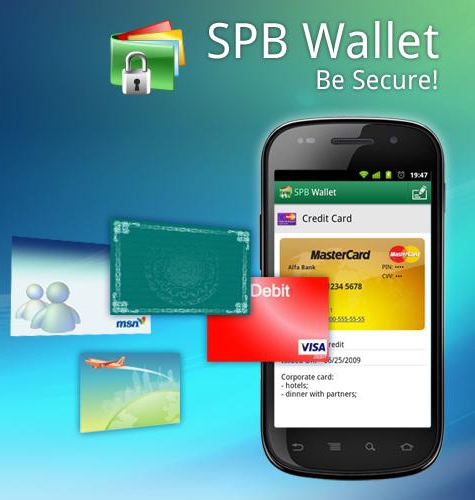 Product Category: Digital Wallet
Where to Buy: Android Market
Price: $7USD
System Requirements: Android 2.1 and above; only 'official' ROMS from vendors are supported.
Specifications: Takes approximately 12.5 Mb on the device. Over 60 predefined templates, icons and graphics, access to an online template gallery of over 25,000 different cards. The software will handle an unlimited number of cards and folders, limited only by the amount of available storage.
Pros:
Familiar, card-based look and feel;
Thousands of existing templates available;
Wallet contents are encrypted and password protected.
Cons:
Can only sync with existing gmail account;
No way to convert (that I could find) existing wallets from other platforms.
Summary: We've reviewed this product on Thoughts Media twice before. Once for the non-touch screen 'Smartphone' platform (remember that?) and then on the Apple iPhone . Readers who have seen those reviews or have used Spb Wallet on the Windows Mobile platform (where it has been available for years) will find this version very familiar and comfortable. The user interface is basically the same, but this version takes advantage of Android-specific capabilities where appropriate. For those who may not have tried Spb Wallet, let's take a look inside. Read more...
---