Friday, June 17, 2011
Posted by Don Tolson in "Android Software" @ 09:00 AM
From the Settings menu shown above, you can also selection the Options icon, which allows you to adjust various security settings for your wallet.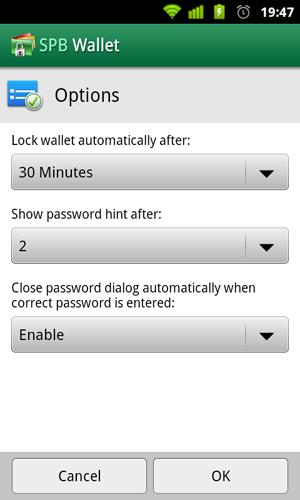 Figure 12: Security Settings for your wallet. (Screenshot courtesy of Spb)
Creating New Wallets
From the Tools menu, you can close the current wallet which will take you back to the Welcome screen, where you can select the Create New Wallet option.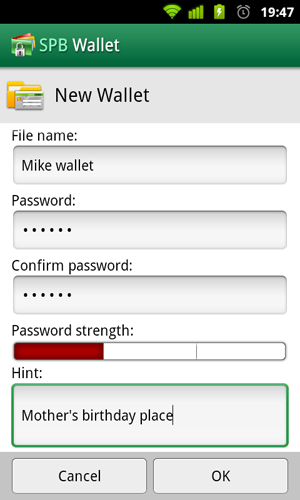 Figure 12: Yup, this is the same screen we saw when we created our first wallet. (Screenshot courtesy of Spb)
Basically, the only information needed to create a new wallet is the name of the wallet and the password key to open it. While you are typing in your password, the colour bar near the bottom of the screen displays the calculated 'strength' of the password -- preferring that you include mixed case, numerics and special characters. And of course, the longer, the better. The (optional) information in the Hint box is displayed if you input an incorrect password.
Creating Wallet Passwords
Spb provides a password generator screen, for those that feel password-creation-challenged, or are looking for something completely 'off the wall' (not something they normally use or part of their existing life, etc.). The generatopr includes a pasword strength evaluator to let you know how good a password you are creating as it is typed in. It provides a nice incentive to go beyond the '1234' default some people (nobody WE know, right?) choose.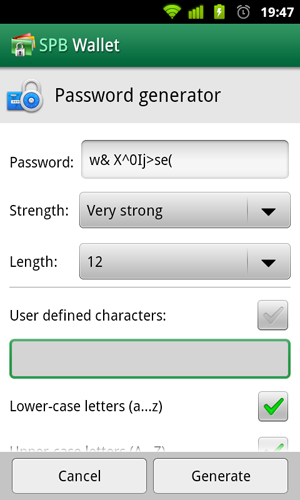 Figure 13: Spb's Password generator screen. As you can see, there are many options for 'customizing' the type of password generated. (Screenshot courtesy of Spb)
---