Friday, June 17, 2011
Posted by Don Tolson in "Android Software" @ 09:00 AM
New folders are created in roughly the same way as new cards, by tapping the + icon in the top right and selecting Add Folder.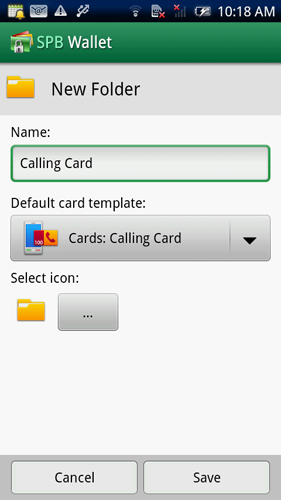 Figure 8: The Create New Folder screen.
The New Folder screen is a bit simpler. You can name the folder; define a default template to be used when you create cards in the folder; and select an icon for the folder. Again, there are lots of icons provided in the SpbWallet application and more are provided online at the Spb site.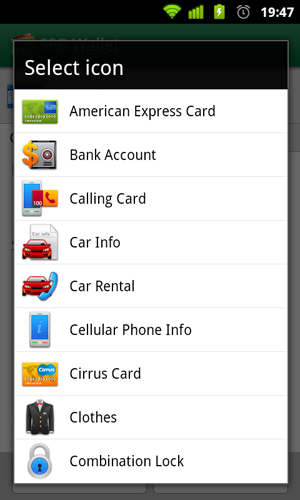 Figure 9: A sample of the icons available in SpbWallet that come with the application. (Screenshot courtesy of Spb).
Creating New Templates
You can download the templates directly from within SpbWallet by going to the Tools menu from the Settings (gear) icon at the very top right of the screen.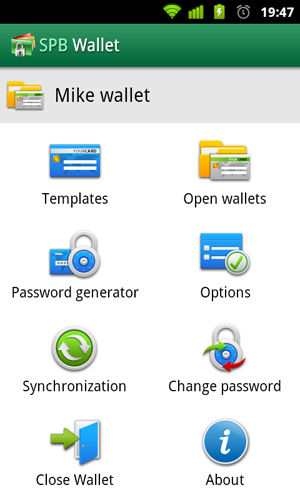 Figure 10: The Settings menu available able from the 'gear' icon in the top right. Selecting the Templates icon will take you to a list of the available templates within the application. (Screenshot courtesy of Spb)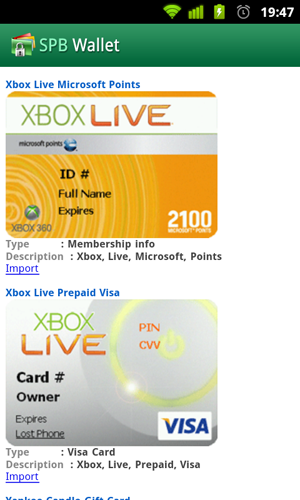 Figure 11: An option on the Templates list takes you to the Spb site, where you can search and select from thousands of prebuilt templates for various types of credit, bank and identification cards.
---