Friday, June 17, 2011
Posted by Don Tolson in "Android Software" @ 09:00 AM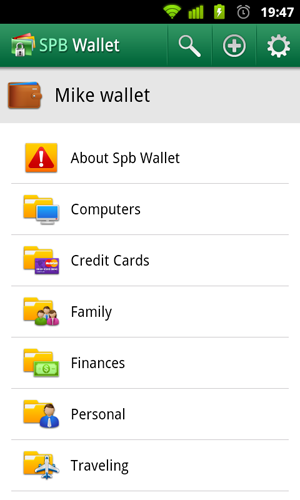 Figure 3: Here's the default set of folders created when you create a new wallet. (Screenshot courtesy of Spb)
You create cards by pressing the + icon in the top right corner of the screen and tapping New Card.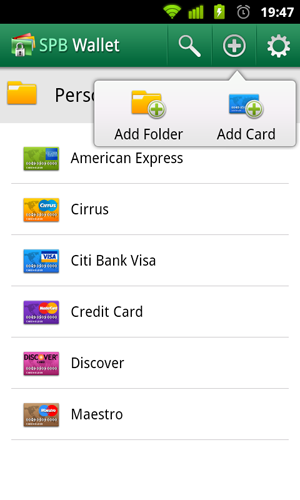 Figure 4: The pop-up menu which appears when you press the + icon to add a new item to the wallet. (Screenshot courtesy of Spb)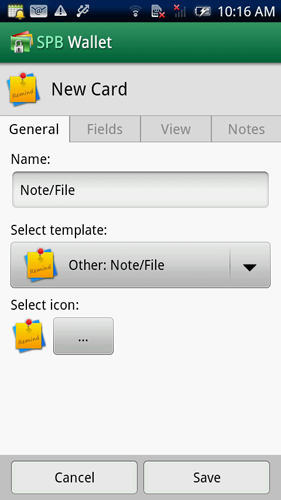 Figure 5: Creating a New Card -- the General information tab. (Screenshot courtesy of Android Developer's SDK :-)
The New Card screen has four tabs -- The General tab where you define the name of the card; select a template; and select an icon to mark the card in the listing. As noted in the Summary, there are hundreds of templates provided within the Spb Wallet application and many more are available for download from Spb's site (which you can also access directly from within the application -- more on this later). Once you select a template, this will default the fields provided and the background view of the card. If you wish, you can change these for each card on the Fields and View tabs.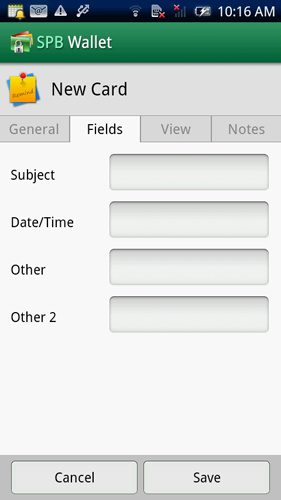 Figure 6: The Fields tab of the New Card screen, where you can define the values for each of the fields on the card.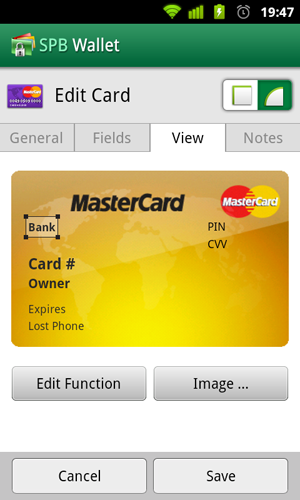 Figure 7: The View tab for cards, where you can change the background image used for the information. Hundreds of images are available in the application, and more are available online at the Sbp site. You can even access the camera and take a picture of what you want as a background. (Screenshot courtesy of Spb).
The Notes tab gives you a blank space to store any additional information you want to keep with the card.
If you want to delete a card, just tap and hold the card entry and a menu of options will be displayed, from which you select 'Delete'.
Cards are alphabetically sorted by name within a wallet or a folder, so make sure you pick a name which will make it easy to find later. If you create a card outside of the folder structure, it will be listed after all the folders.
---